There are 3 images tagged with "diamond".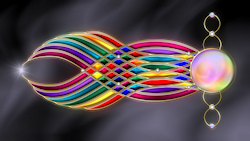 I wanted to do something with lots of jewel tones. Created entirely in Paint Shop Pro.
December 30, 2015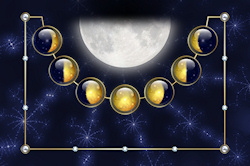 Waxing crescent, first quarter, waxing gibbous, full moon, waning gibbous, third quarter, waning crescent. You'll have to imagine the new moon …
December 29, 2015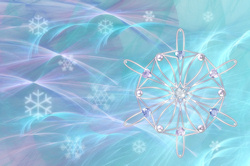 A nice snowy design to celebrate winter. The title is from Tchaikovsky's Nutcracker Suite. The background fractal is from Apophysis, jewels rendered in Vue, the rest in Paint Shop Pro.
December 25, 2015