There are 3 images tagged with "dandelions".
Just a flutter of butterflies.
July 20, 2021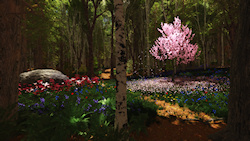 Concerto: a composition for one or more principal instruments, with orchestral accompaniment.
This was actually inspired by an Easter picture I saw, but it took me about 6 months to finish it.
If you were to lie down on the ground under the cherry tree you would see April Showers.
March 15, 2016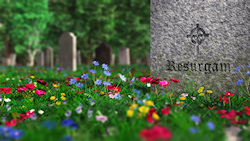 "Resurgam" is Latin for "I shall rise again" - an good inscription for a gravestone, especially in the spring. It seemed appropriate to combine the symbols for death, remembrance, and resurrection.
January 8, 2016