There are 3 images tagged with "aurora".
Anyone up for ice skating?
February 7, 2021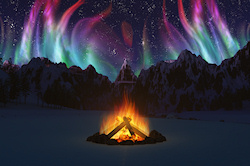 Happy New Year!
If you follow the path in Welcome to the Cwm down to the bonfire and look to the right, you might see the Northern Lights.
January 1, 2019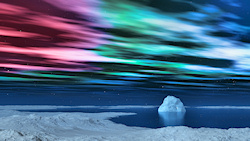 I was trying to make a picture with the Northern Lights. I'm not sure it turned out very authentic, but I thought it made a nice picture anyway.
Created in Vue 11 Complete with minor adjustments in Paint Shop Pro.
February 8, 2016