There are 2 images tagged with "overlook".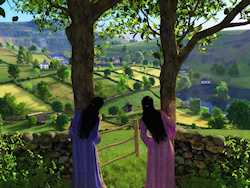 Happy birthday to my twin nieces, Esther and Elodie! This is the sort of scene I'd like to be looking down on - they have so much to explore!
June 25, 2020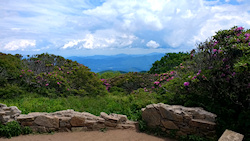 It's rhododendron season in the Blue Ridge Mountains! This photo was taken at Craggy Gardens along the Blue Ridge Parkway in North Carolina.
June 15, 2017